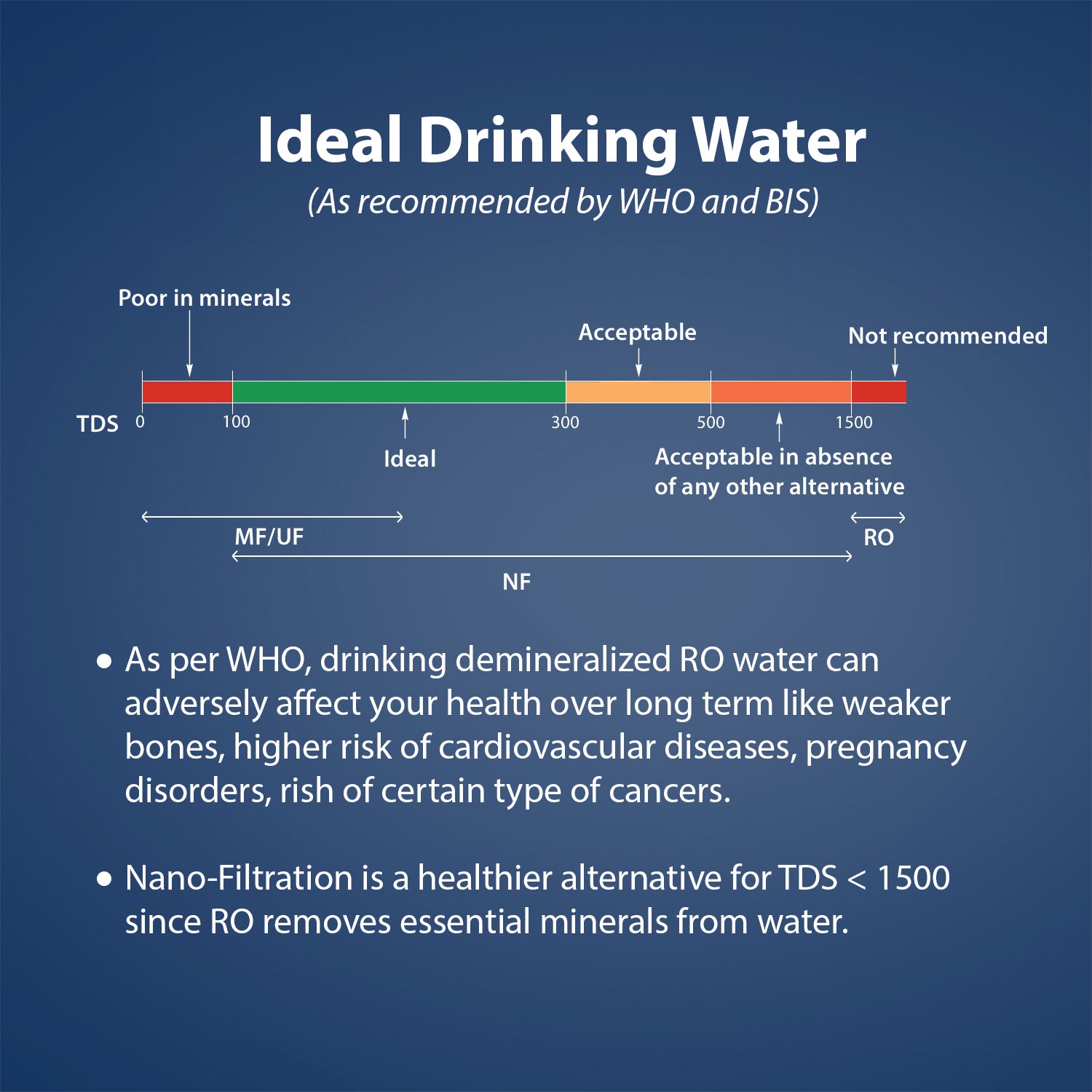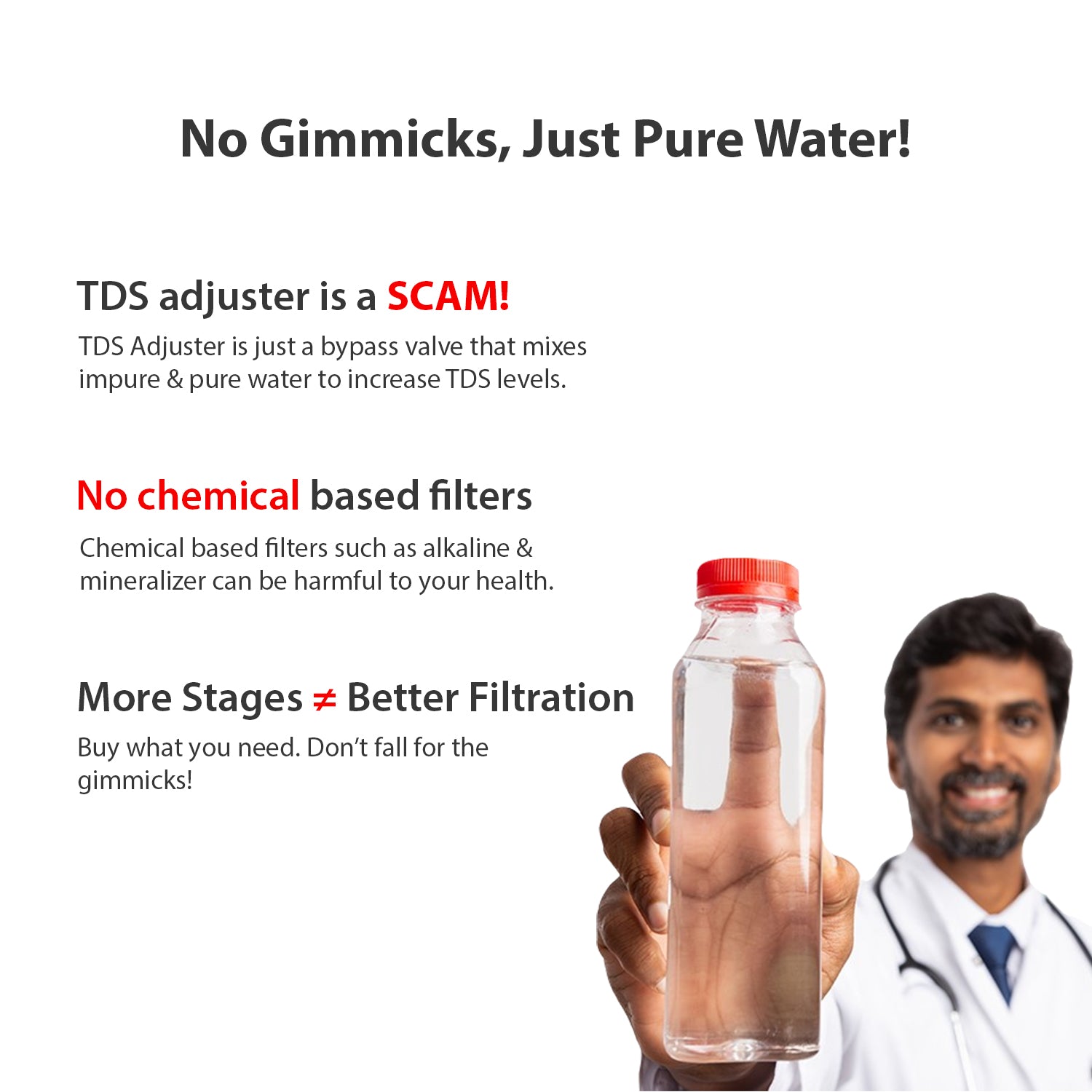 Check out what our Customer says
Raghavendran Tata

Go for it!

After a very long and tedious study of better water purifier available in the market. I have come across this amazing brand. My major concern is without wasting too much water and loosing all minerals how can me and my family drink safe water. These guys have gave me a blast with their innovative tech and no false promise gimmicks. Kudos to the team. I am now able to drink better water with essential minerals and majorly not wasting too much amount of water in the process of filtration. If you are one like me, then don't hesitate to buy purifier from Peore.

Neha Patil

Good taste and good health

Giving good taste for 110ppm. Leading brands in the market with tds controller not giving this taste for even 30ppm. Really gives best natural and smooth feel. If someone really concern about heathy natural water they can go for Peore's water purifier as per their raw water TDS.

Sukhwinder Khosa

One of the best water purifier used so far

For a long time I had a doubt that the RO water purifier that i am using does not give water with healthy TDS range water. Was looking for an alternative purifier that gives optimum TDS range water and thankfully i have come across this purifier which uses nano filtering and gives best tasting water with good TDS range. My tap water ranges from 500 to 900 tds. This filter reduces it to 150 to 270 tds which is safe range. After delivery of the filter ,i called customer service once and they came the very next day for installation. Have not done my first service yet. Looking forward to have smooth service as well.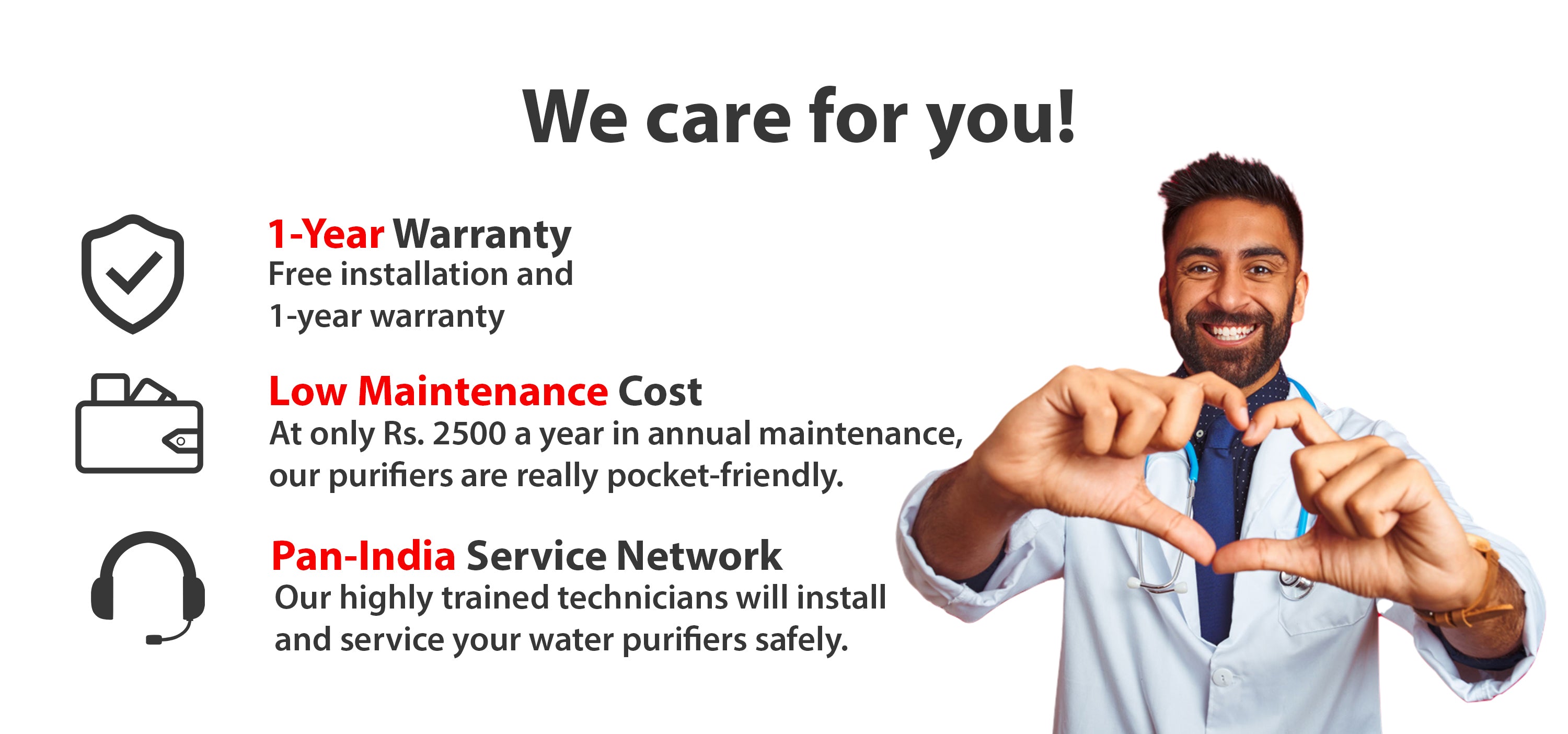 Peore Pro Plus NF + UV Water Purifier with Self Service Mode (Black) - New
Regular price

Rs. 15,399.00

Regular price

Rs. 23,999.00

Sale price

Rs. 15,399.00

Unit price

per
Share
View full details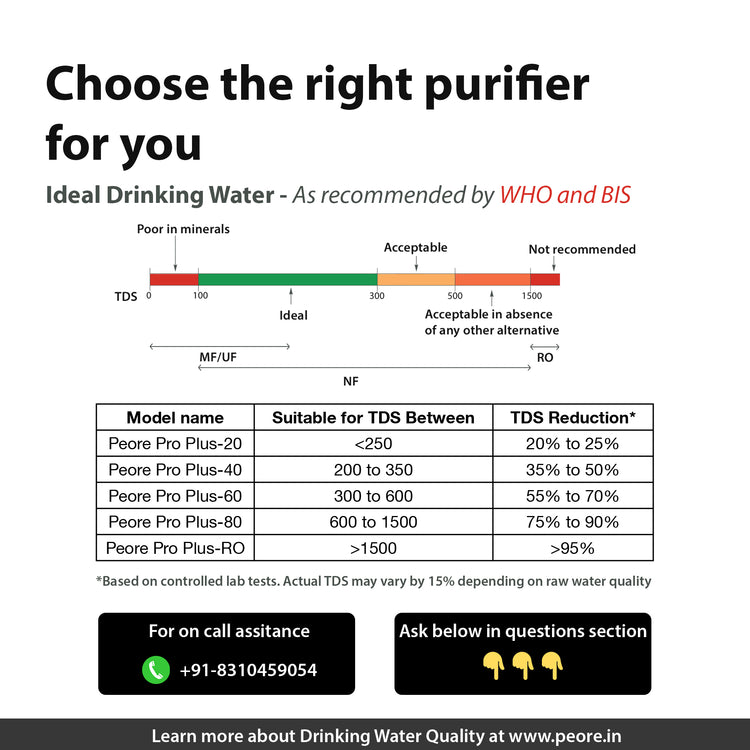 Frequently Asked Questions
How to select the right water purifier for myself?
Is service available in my area?
How much is the annual maintenance cost?
What is the material used for UV Chamber?
About us
Founded by an IIT Delhi alum, Peore aims to provide everyone with access to high quality drinking water (minus the gimmicks).
Supply water quality varies for every household and we believe that there is no one silver bullet which can solve purification needs for every household. Our goal is to provide the right purification system to our consumers through generating awareness, strong on-ground presence and innovations like Nanofiltration and our proprietary Tru-UV technology.